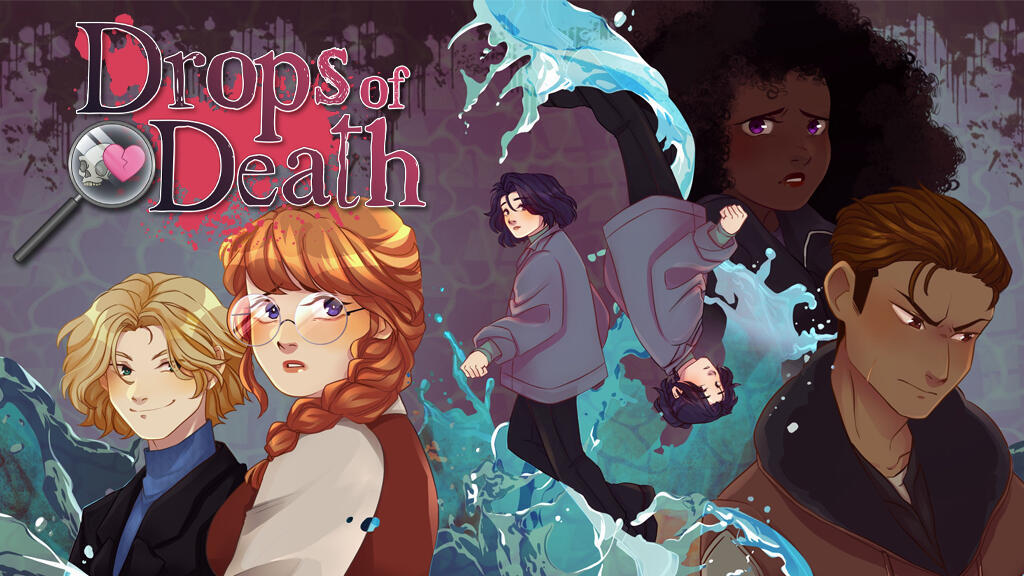 Drops of Death is a murder mystery visual novel where the killer is randomly chosen at the start of the game.
Featuring four dateable characters, this romantic story has a deadly twist: you may unknowingly fall in love with the killer. Not all love is innocent, and it's up to you to decide if you can look past their actions or bring them to justice.
Drops of Death is a killer romance not for the faint of heart.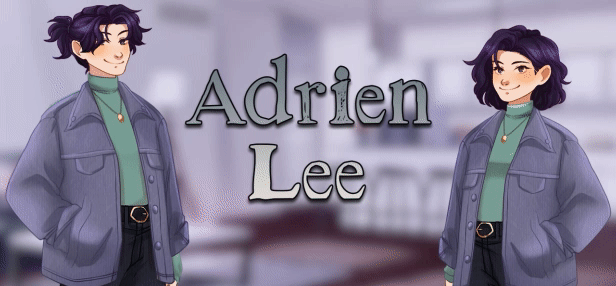 Adrien is a college student trying to destress from classes by going to the school's pool. What should've been a relaxing nightly swim quickly turns into a bloody nightmare when a hooded killer emerges. Adrien barely manages to escape the killer's clutches. Traumatized and with the case ongoing, Adrien can't help but feel the killer is watching them, waiting to finish what they started.Choose your pronouns, with the option to choose between two different appearances for Adrien.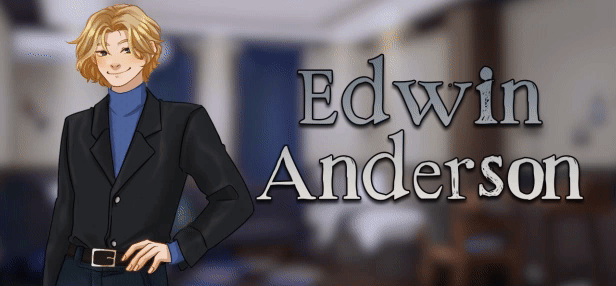 Edwin is Adrien's best friend and a fellow marketing major, who is part of an active campus fraternity. He can be very protective of Adrien's well-being and has walked them home to ensure their safety a number of times. However, Edwin has shown extreme bouts of jealousy when Adrien displays the slightest interest in others.Would a best friend really go to such lengths to "protect" someone they hold so dear?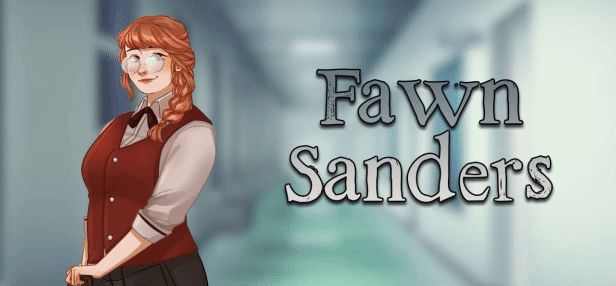 Fawn is an energetic and knowledgeable detective who runs her own true crime blog called Fawning for Crime. Though she can be annoying (especially to Detective Singh), she loves talking about a killer's motive and unsolved cases. Some may say her passion for crime is a bit…unhinged.Could this cute and bubbly true crime lover really be capable of murder?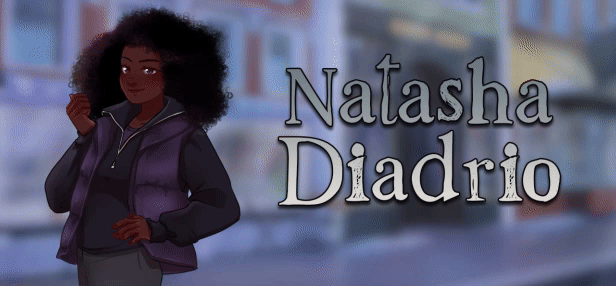 Natasha is a quiet college student who was on the school's swim team until she was advised to leave for unknown reasons. The experience she had with her teammates wasn't pleasant and led to her being distant and at arm's length with others—except her older brother, Anton.Can grudges with old teammates be strong enough to kill?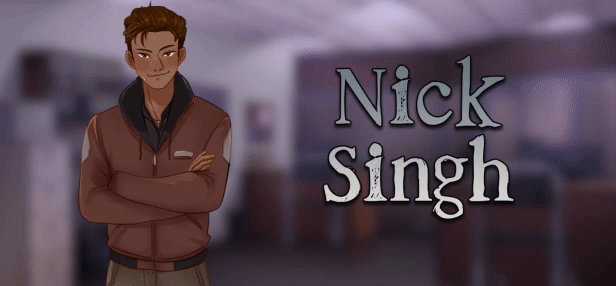 Nick Singh is a young homicide detective in charge of leading the murder investigation. Growing up he always wanted to be a detective, and eventually he started his career in his hometown, but was relocated to this smaller suburb. Up until now, he's been forced to do paperwork and small, uninteresting cases.Would a man who vowed to protect others really commit such a horrendous crime?

Still in the early stages of development with so far:
-Four romance options (Edwin, Fawn, Natasha, Nick)
-25+ endings, where your choices matter
-A suspenseful visual novel with a killer on the loose
-Choose your pronouns, with two appearances for Adrien
-35+ illustrated backgrounds
-30+ illustrated CGs
Follow us on Twitter and Tumblr for frequent updates!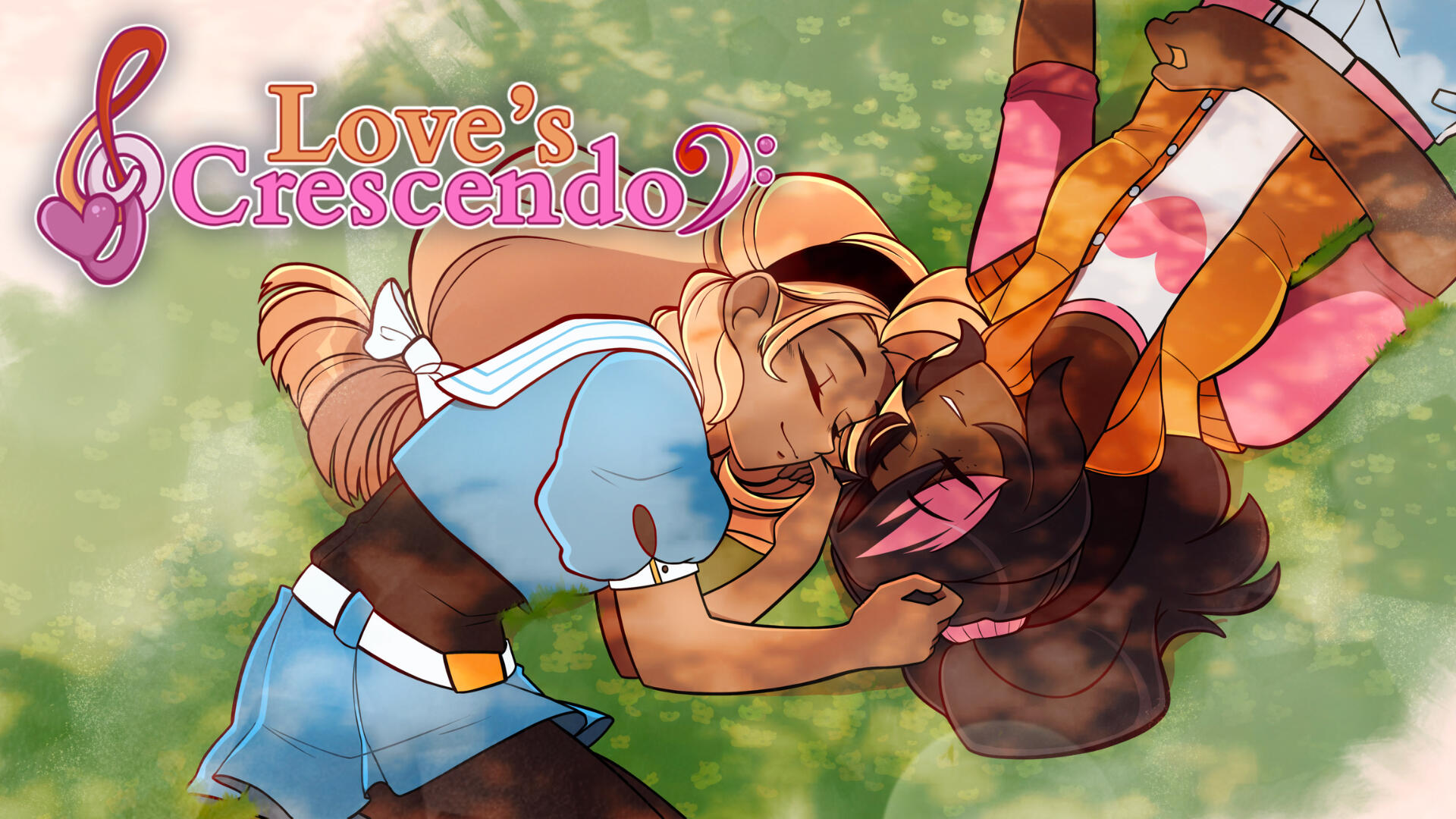 Love's Crescendo is a visual novel rhythm game hybrid, about finding true love and reigniting that spark for your passions.
On a cold winter day, Valerie and Cadence are brought together through their shared love of music. Determined to hear more of the talented pianist's tunes, Valerie seeks Cadence out in hopes of making something beautiful.
Little did they know that their composition would blossom into something more…
Featuring:
-Rhythm game
-Original Soundtrack
-Over 27,000 Words depicting a blossoming romance between Cadence and Valerie
-8 Vibrantly Illustrated CGs
-Over 12 Backgrounds with Time of Day Variations & Multiple Locations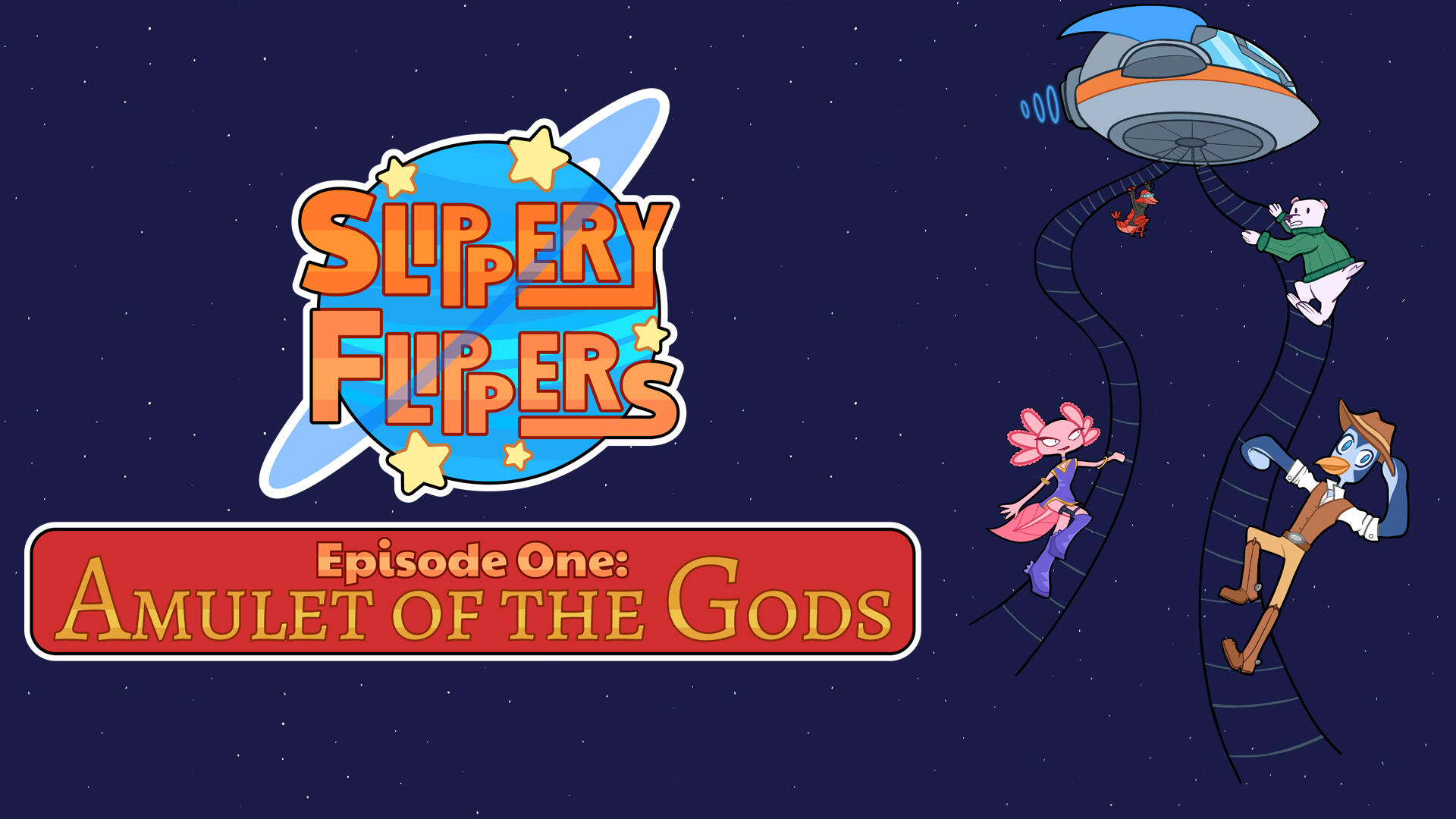 Slippery Flippers: Episode One - Amulet of the Gods takes place on the chilly snow planet of Trion XY7N, where a prestigious museum is hosting new artifact exhibits from around Universe 3-6-07.
Orlando and his crew are looking for their next gig, and the museum is a prime target with their priceless relics on display. Not to mention this mysterious "Amulet of the Gods" with unknown godlike power is sitting there, waiting to be stolen.
Can this crew of misfits outwit Riggs and Luca, the local law enforcement, and steal the Amulet of the Gods?
Play Slippery Flippers: Episode One - Amulet of the Gods and see if Orlando can lead his crew to riches or ruin!
Featuring:
-17,000 words (about an hour and a half of playtime)
-Four endings to the heist (3 bad ends, 1 true end)
-A comedy-adventure visual novel with a menagerie of critters
-8 Vibrant backgrounds and 6 CGs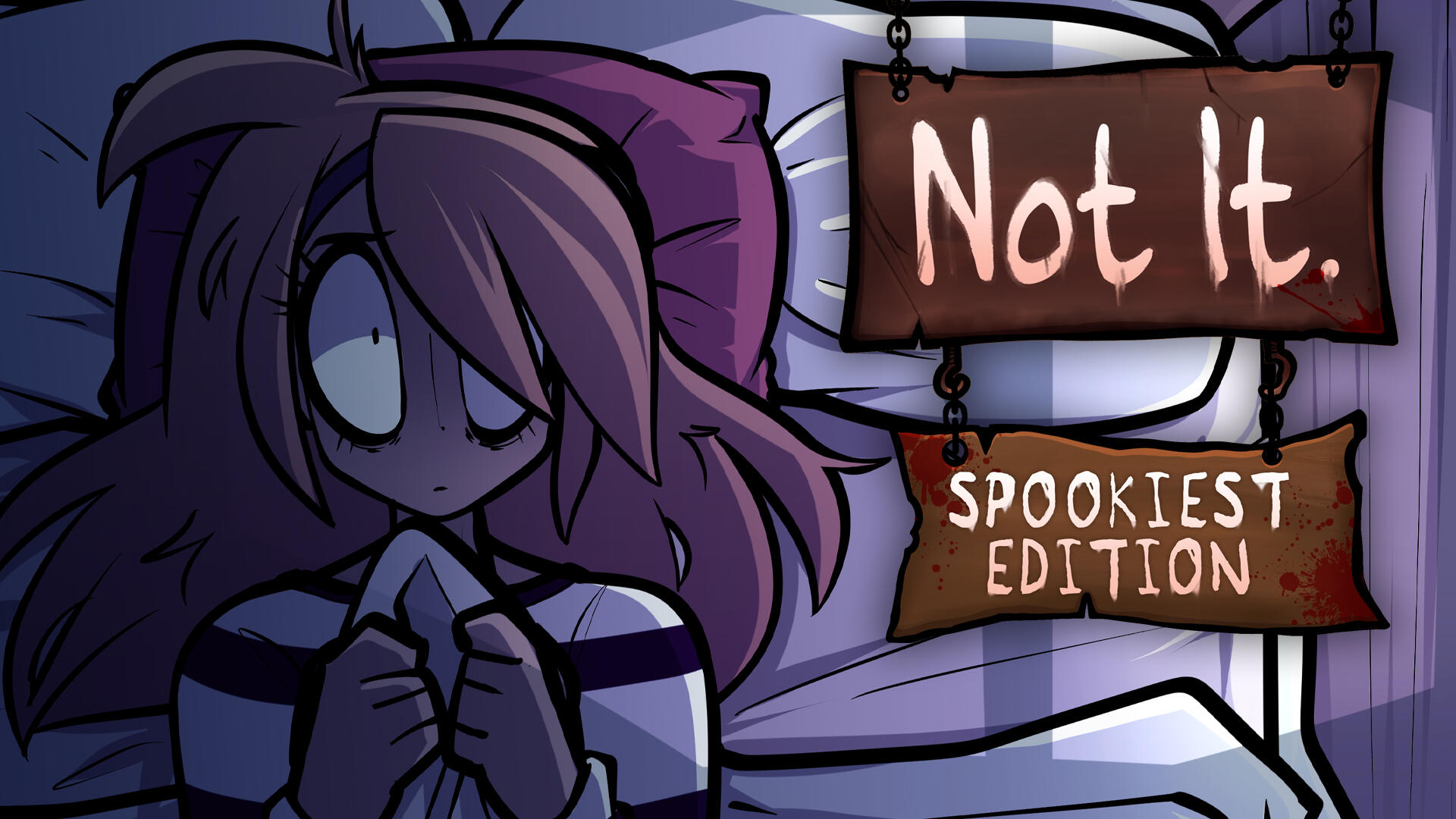 Not It: Spookiest Edition is a horror-filled visual novel full of suspense and mystery where you navigate Katie through a living nightmare.
Her move-in day on Halloween throws her into a centuries-old curse.
Can she make it through the night? Will her new neighbors perish? Decide their fate.
Featuring:
-Over 33,666 words
-An original, haunting score with 8 tracks
-Eight diverse characters who may fall prey to the curse or paranoia...
-Full English voice acting
-25 possible endings around who lives or dies
-A less-gore mode, and gore mode for those fearless few
-15 illustrated backgrounds around Easthollow
-22 monumental CGs showing everyone's fate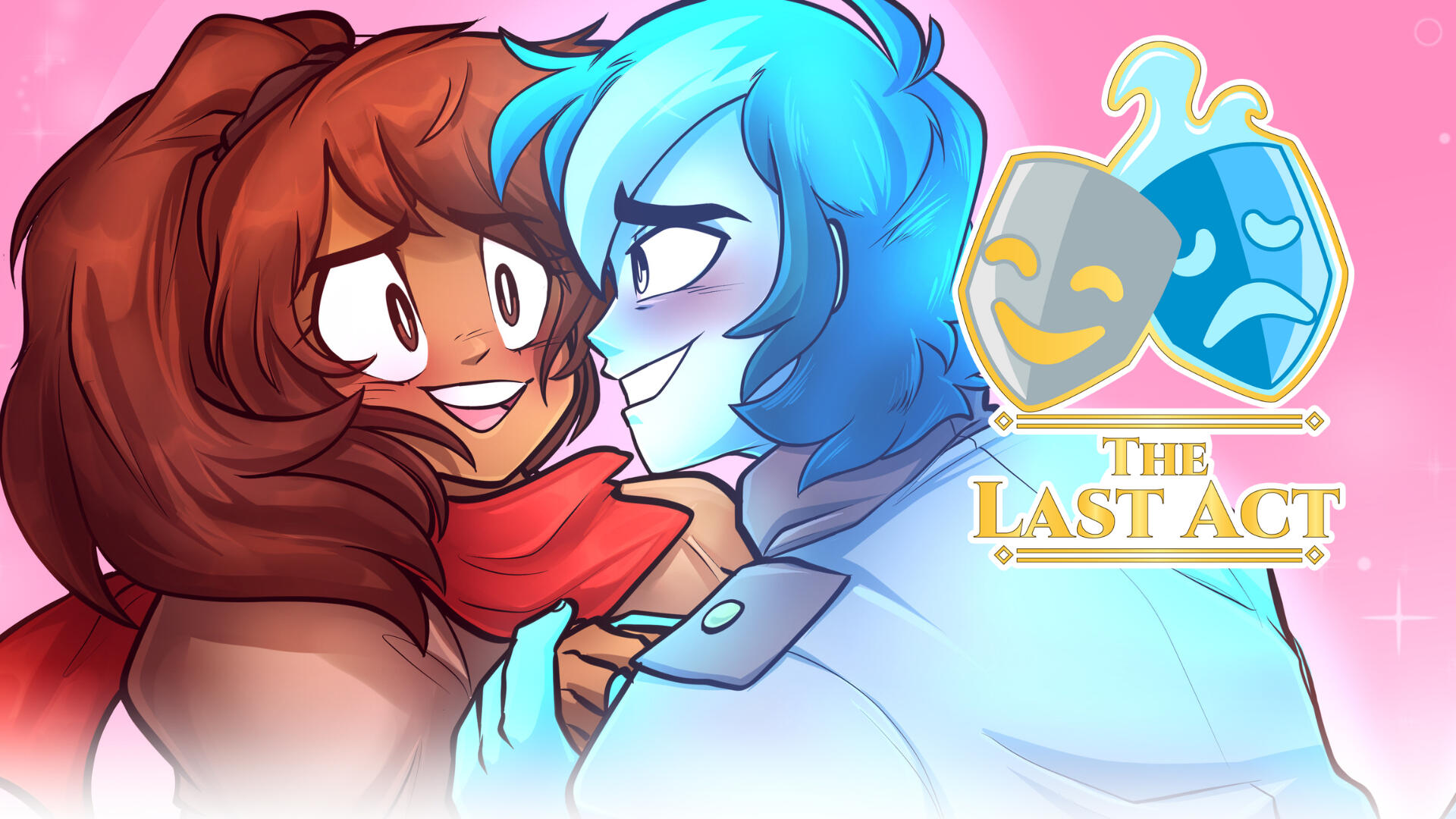 Sarah's an aspiring actress and finally got her big break! Productions come with their challenges and romances, but Sarah never thought her big break would bring a ghost!
Will this supernatural hiccup ruin everything Sarah's worked for? Help her solve the mysteries, and she may also find love!
Featuring:
-A mysterious tale of heartbreak, romance, and supernatural events
-Unique soundtrack with 12 tracks
-Nine illustrated backgrounds showing different places throughout the story
-35,000 words that immerse the player in Sarah's supernatural world
-Six characters with three romance options full of personality
-Multiple endings where your choices matter
-20 beautifully illustrated CGs in a gallery for collecting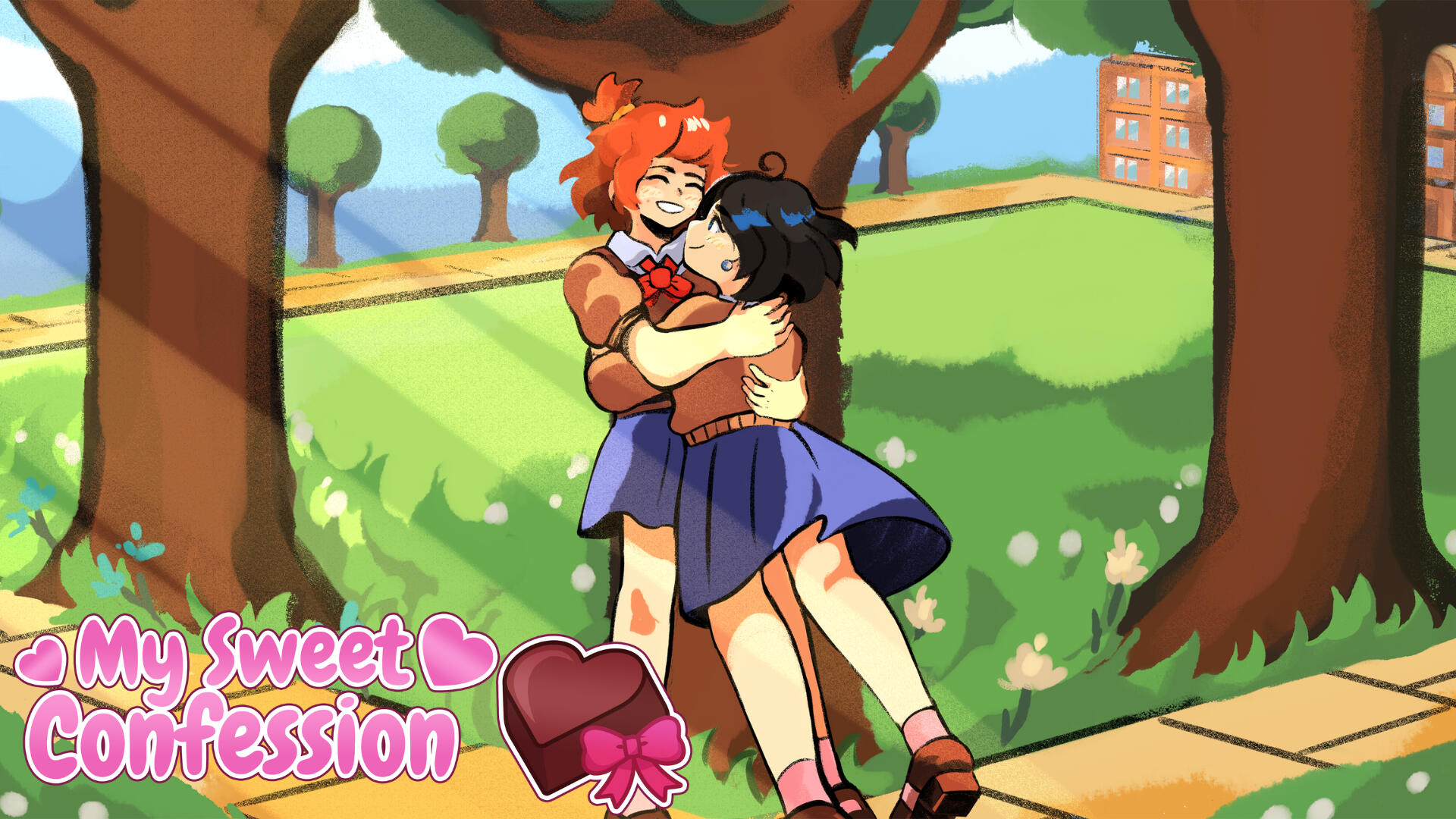 The hapless, love-struck Ichika made a big mistake, and she might have ruined her friendship with Hana forever.
With the help of her classmate Ayumi, can she work her own feelings out in time to show Hana how she really feels? A soft, comedic romance with big personalities and a tinge of melodrama.
Featuring:
-An enchanting tale of romance and comedy featuring young love
-Full voice acting
-Captivating 14,000 word story
-8 endings to explore and encounter
-9 beautifully illustrated CGs and gallery for collecting
-Vividly illustrated backgrounds and characters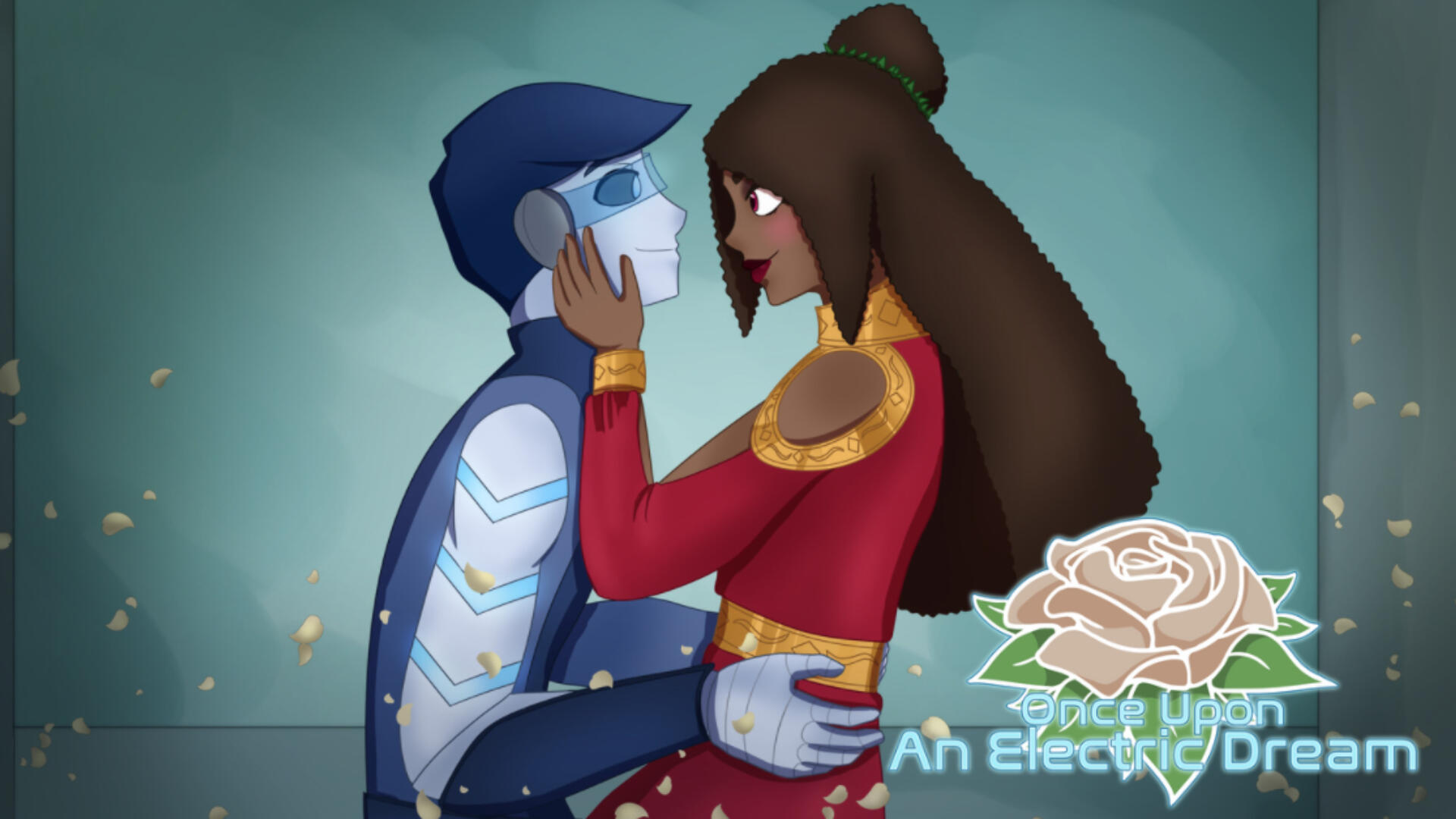 Princess Rosavel is on a deep space mission but can't quite remember her purpose. Can she recollect her memories and find out why she went on such a dangerous journey?
Featuring:
-A mysterious romance full of heartbreak, betrayal, and the search for the truth
-Full English voice acting
-2 potential love interests
-9 beautifully illustrated CGs and gallery for collecting
-An enchanting 11,700-word tale
-5 possible outcomes and different variations depending on your choices